How to reach us
By public transport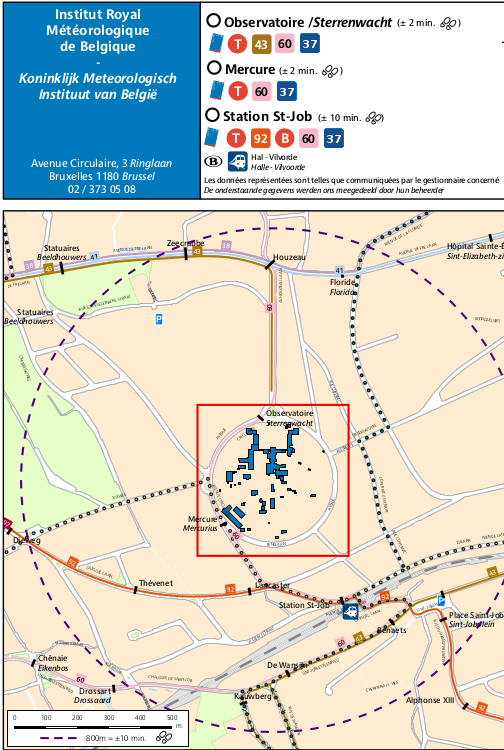 via MIVB/STIB (Public Transports in Brussels)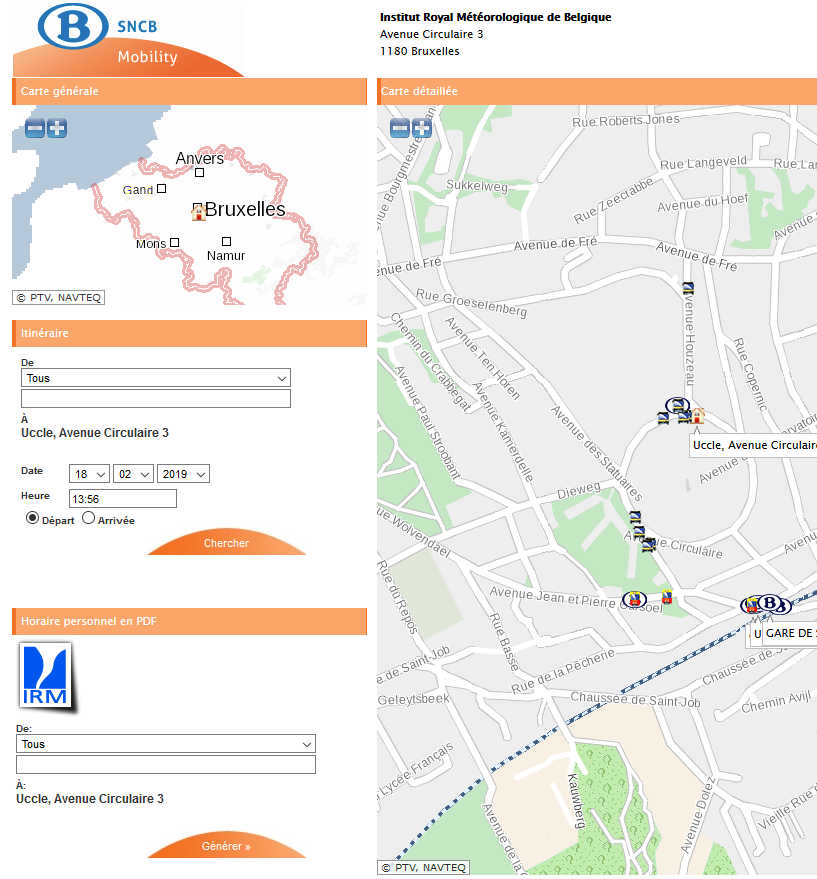 via NMBS-SNCB (National - all public transports)
From the South station (Bruxelles-Midi)
In the station, take Tram 4 direction "Stalle". After about 15 minutes, get off at "Héros" and take Bus 43 direction "Observatoire". The bus stop is located on the south side of this square (Square des Héros). Get off at the last stop of this line "Observatoire". You're standing in front of the main entrance of the RMI.
From the Central station (Bruxelles-Central)
Take Bus 71 direction "Delta" nearby the station. Get off at stop "Flagey" and take Bus 60 there, direction "Uccle-Calevoet". Get off at "Observatoire". However, we advise you to take the route via the South station.
Directly to the RMI by train
Your final train station is "St. Job". From this station, it is possible to reach the RMI on foot by a 10-min walk. Start your walk on the bridge that crosses the railway, in the direction away from the centre of St. Job. This is the Avenue J.P. Carsoel, which goes slightly uphill and contains also a tramway track. After approx. 400m, the Avenue turns left. Take the street straight ahead, which is the Avenue de Mercure. This street merges with the Avenue Circulaire after 200m. The buildings of the RMI are situated in the domain that is lying in front of you, but you arrived at the back of the domain. To reach the main entrance, walk around the circular domain, keeping the domain at your right side.