Forecast of the UV index for Belgium
The figure above shows the expected maximum UV index for clear sky at Uccle for the next 10 days.
Through a collaboration with the Danish Meteorological Institute within the framework of the AC SAF (http://ac-saf.eumetsat.int/) of EUMETSAT, we now provide clear sky UV index forecasts for the whole of Belgium. The maps with the forecasted maximum UV index for Belgium for the next 5 days can be found below.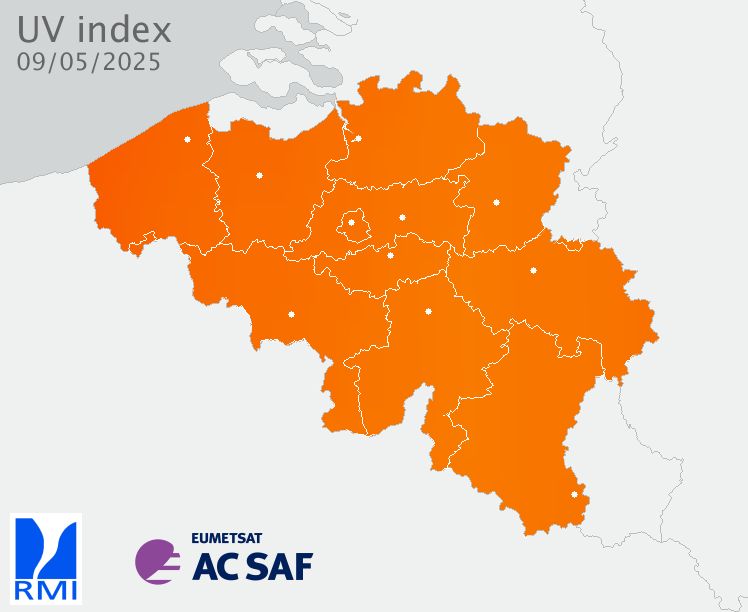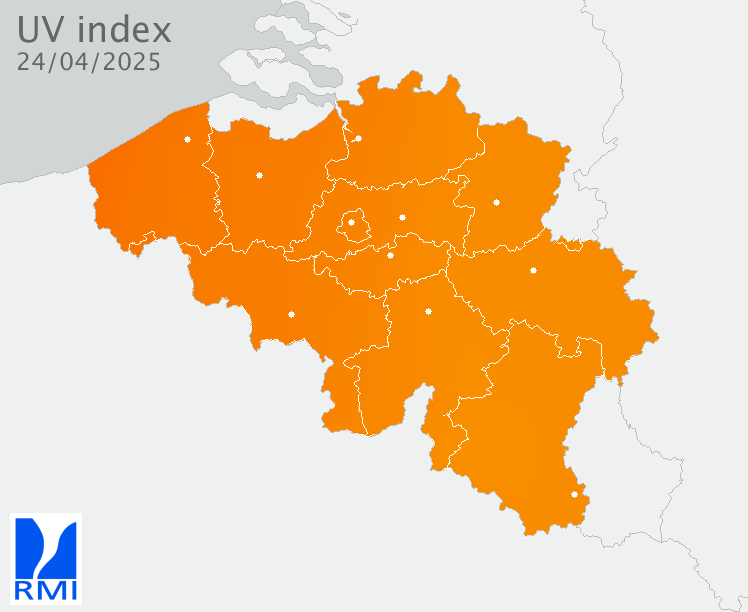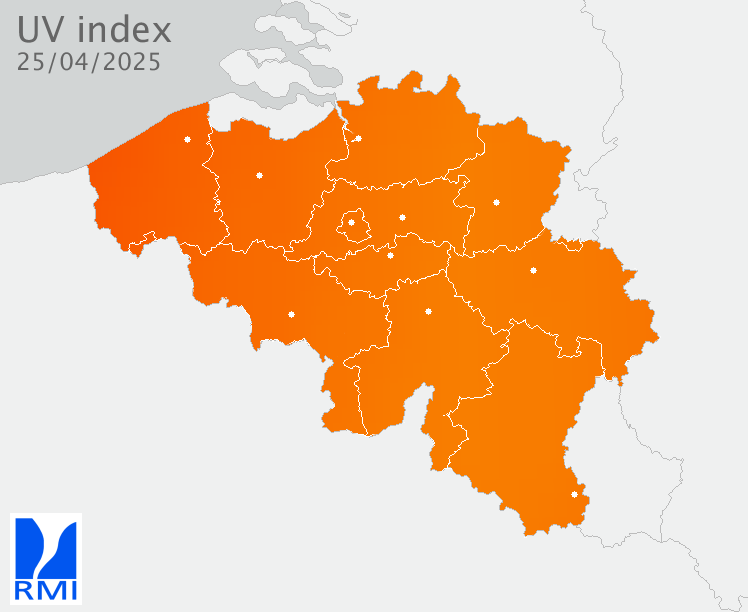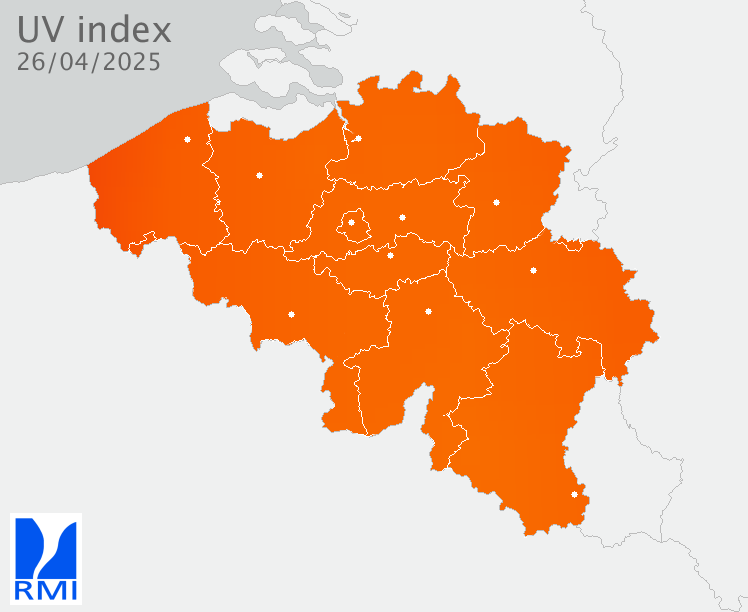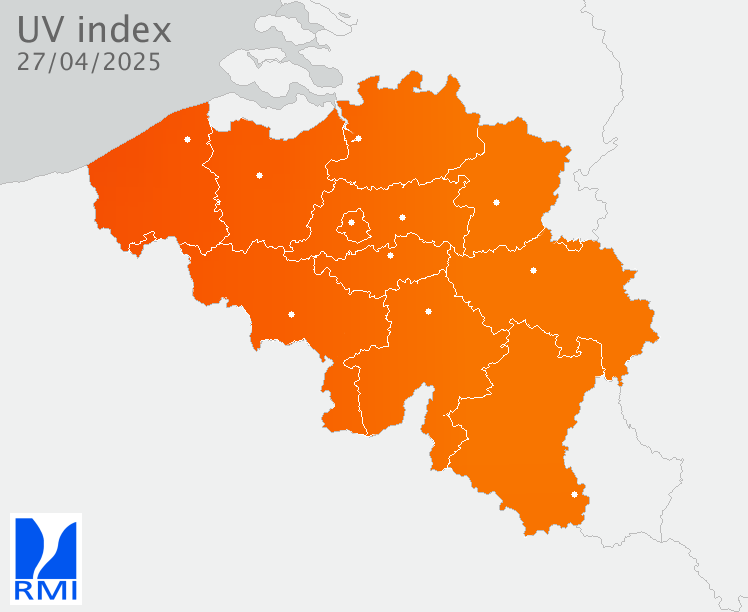 The UV Index is a number describing the effect of the intensity of the solar radiation on the unprotected skin. In the table below you find the meaning of the UV Index.
Color
UV-Index
UV-Intensity
Skin burns
1
low
slowly
2
3
moderate
easily
4
5
6
high
quickly
7
8
very high
very quickly
9
10
11+
extreme
almost immediate
You can see the "observed UV index of today at Uccle" in the section on observations.
You can find more detailed information about the UV Index on www.meteo.be/ozon/uv/index.php.